The most important Christian holiday - the celebration of the Resurrection of Jesus Christ, the period of folk traditions and the celebration of spring, it is Easter. We have inspiration for you for ecclesiastical brocades, which are suitable not only for the celebration of Easter.
History of Easter
The celebration of Easter appeared in the church very early (the oldest surviving testimony dates back to the year 50 in the letters of the Apostle Paul).
In a narrower religious sense, Easter means the time of the Resurrection of the Lord or the Resurrection of Christ (Easter feast). In a broader sense, the so-called Easter triduum also fits into this time - The Easter triduum includes the three most important days before Easter - Maundy Thursday, Good Friday and Easter Sunday. According to Christian history, it was Jesus' last supper on Maundy Thursday, crucified on Good Friday, and rose from the dead on Easter Sunday. In the broadest sense, Easter is the time from the Sunday of the Resurrection until Pentecost.
Christ was crucified around the year 30 or 33 at a time close to the Jewish holiday of Passover, which means for them the memory of liberation from Egyptian slavery.
Easter is a moving holiday (they do not have a specific date). According to Western Christian tradition, their celebration falls on the first Sunday after the first spring full moon after the equinox (March or April)
For Christians, Easter is the most important holiday, so we bring you a selection of luxury ecclesiastical brocades that can be used, for example, for clothing for priests, but also for citizens who want to dress more ceremoniously for Easter celebrations.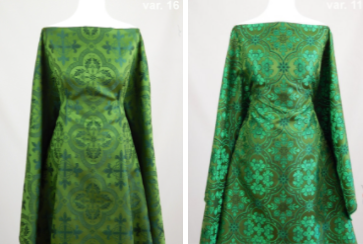 On Maundy Thursday in the green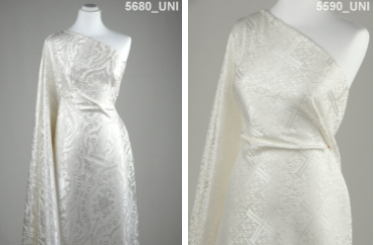 Pure white on White Saturday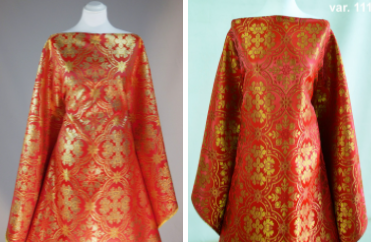 Easter "red" Monday dressed in red