Christmas is coming! Imagine a beautiful Christmas full of family warmth, joy and surprises. To help you enjoy the festive season even more, we have prepared an irresistible table program in Christmas colors so that you can prepare for Christmas ahead of time.

The first step to creating a table program in Christmas colors is choosing suitable colors. The traditional Christmas colors are red, green and gold. These colors symbolize joy, hope and abundance, which are key elements of the Christmas spirit. However, you can also choose other colors that suit you, such as silver, white or blue, to create your own unique Christmas style.
The basis of the table program is the Christmas tablecloth. Choose it in Christmas theme colors that will coordinate with your chosen colors. You can also get a tablecloth with Christmas motifs such as stars, trees or snowflakes.
Midnight blue with gold
The table program in bold colors of midnight blue and gold is a beautiful way to bring magic and elegance to your Christmas celebrations. This combination of colors evokes the impression of mysticism and royal luxury.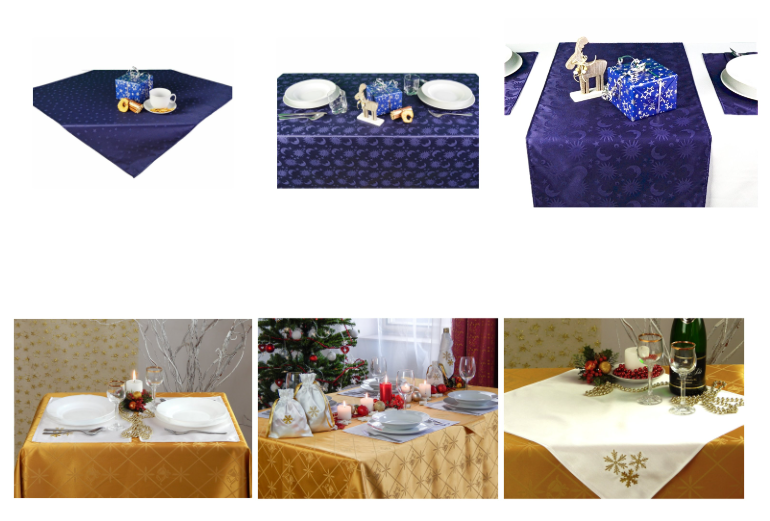 Traditional green - burgundy
These beautiful and more classic shades remind us of the basics of the Christmas spirit, the connection with nature and the joy of being together.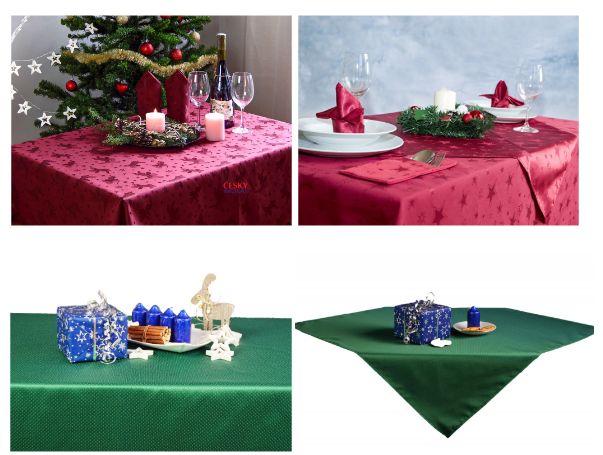 Luxurious cream - gold
Cream - gold - a combination of elegance and luxury. This color combination evokes beauty and wealth.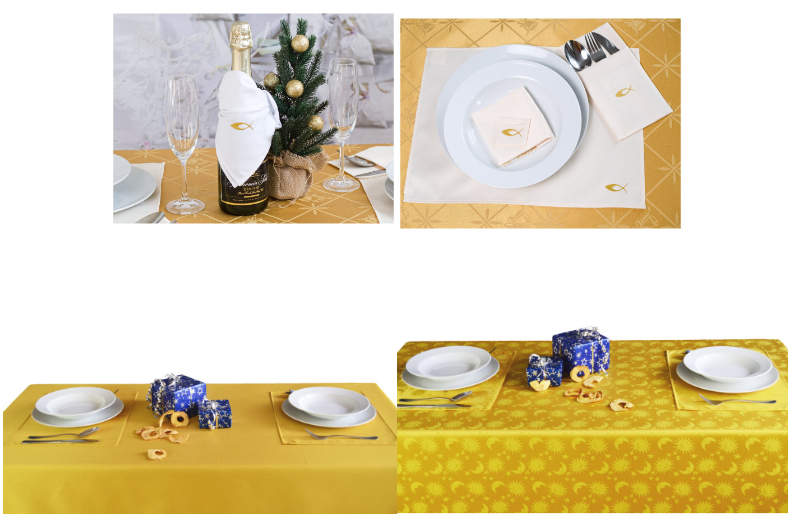 Snow white with burgundy details
This entire table program in snow-white colors with burgundy elements reminds us that even on cold winter days we can find beauty and warm moments in the company of those we love.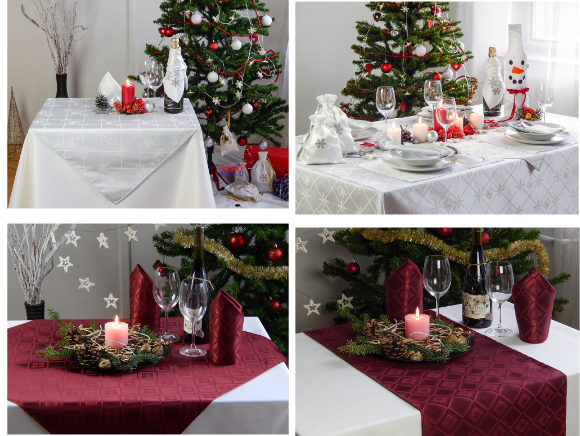 Exclusive emerald-gold
The exclusive emerald-gold table program abounds in decadent luxury and timeless elegance that will take your guests' breath away.