Black & White is an ageless classic. Black and white are like day and night, completely different, but together they create a perfect symbiosis. Black & White is one of the trends that has not been and will not be out. Utilizing the potential of these two colors is a hit.
Black & White is an immortal combination
Black & White suits all generations, is suitable for any season and ompliments any type of figure. It depends on each individual whether they choose elegant clothes, casual clothes or sportswear, anything is possible with the black and white combination
For the lovers of colorful clothes and various unusual creations, it can seem boring. Something that keeps popping up, but that's the way it goes in fashion. The moment something turns out to be decent and fashionable, women buy it, it becomes a trend to which designers keep coming back. Just like the black & white combination. The lovers of minimalism will never make a mistake if they combine these two colors together.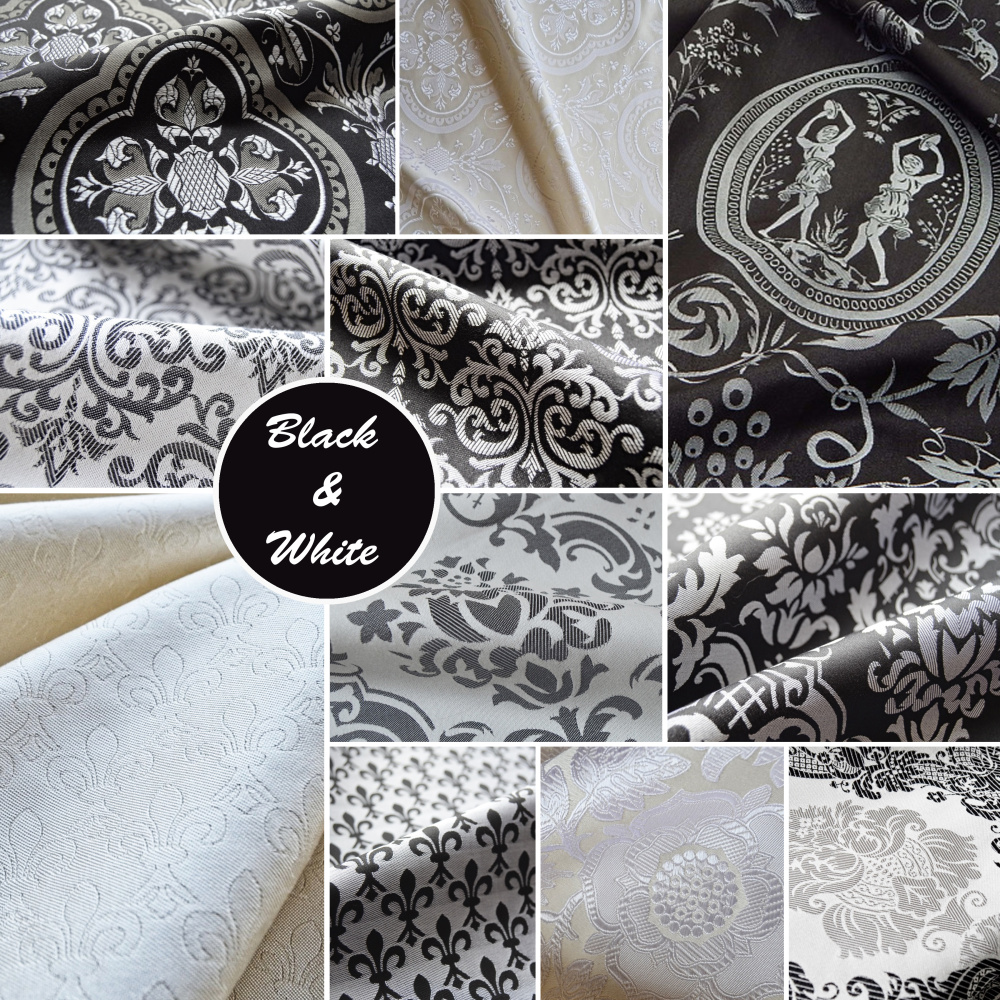 Interior enlivement
Over time, it becomes an integral part of not only fashion but also interiors. The black and white combination is becoming more and more popular in design. Not only designers, but also people who like black & white have a lot of options for creating interiors. White or black can predominate, there is a wide range of patterns, shapes, but also fabrics.
Black and white patterns will never go out of style, they will always be elegant and never boring.
Unusual brocade collection
The brocade black & white collection is suitable for:
fashion pieces

interior equipment

upholstery

home textiles (curtains, pillows, etc.)
Brocade pieces are not a typical functional material, they need to be given proper care.
Treatment symbols